Corporate
HAVE ANY QUESTIONS?
NEED OUR HELP?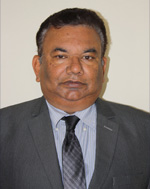 Kamlesh Kothari
Chairman and Chief Executive Officer
Kamlesh Kothari started Navpad Pigments as Chairman and Chief Executive Officer in 1979. He manages all operations of the company, including infrastructure technology and production facility. Mr. Kothari is continually focused on the operational improvements that provide benefit to Navpad's client base and the candidates it serves. For more than four decades, he has been involved in a broad range of developmental and research activities in the pigment industry.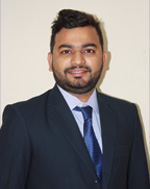 Jinen Kothari
Managing Director
Jinen Kothari has a background in Chemical Engineering and joined his family business in 2010 as Managing Director. Mr. Kothari since then has been instrumental in global expansion, business development, integration of business systems and planning. During his tenure at Navpad, he has led the company to achieve double-digit growth through increasing test volumes for clients and the addition of new, value-added services in the European, North and South American markets.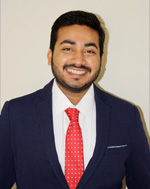 Rushabh Kothari
Director
Rushabh Kothari has a background in Electrical and Electronics Engineering and joined the family business in 2013. He currently serves as Director at Navpad and has led the company to success and growth in the Asian and Middle Eastern market. He continues to be responsible for Navpad's global expansion strategy and for setting the direction of the company in the rapidly growing pigment market.